ABOUT CONSTRUCTURA
®
The Constructura® Group (combination of the words architecture + construction, in the sense of constructive architecture) is a group based on the members of one family. The Group's activity is a natural extension of the activity of Mordechai Schleifer architect, in the Schleifer's Architect firm, which has handled a widely varied range of planning work and is characterized by the totality of its approach.
Furniture area was chosen as the first field of the Group's activity. It was posited that an essential element in applying the total outlook is the concentration under one roof of the entire chain of doing, starting from the conceptualization of the idea, through the design, planning and development of the product and up to the physical implementation. Principles were also delineated to serve as milestones in the Group's work:
* Design in the spirit of constructive architecture, as the essence and as a faithful mirror of the Group's stated philosophy, wherein each of the elements and details making up the model - whether main or subsidiary, hidden or visible, joint or screw - has an intrinsically constructive function and significance within the model.
* Creating spatial forms by combining basic geometric elements, with emphasis on the planning of the model as an integral whole, a detail as a whole and the sum total of its individually crafted and rhythmically joined details as a whole.
* Consideration of the morphological structure of the spatial geometry networks as well as the principles of balance and the golden section in classical proportion.
* Striking a balance between form and size, massiveness and airiness, light and shadow, color and hue, symmetry and asymmetry.
* Use of human engineering data as a programmatic factor in planning a functional yet ergonomic product that engenders a feeling of comfort, relaxation, confidence and equilibrium
* Use of top-quality classic materials in the proper proportions, while maintaining a constant search for new quality materials.
* Physical implementation that combines the knowledge, skills, traditions and handcrafting of traditional craftwork with the high precision of modern technology.
The models are produced in limited batch productions. Each and every item in the series is numbered and bears the company's seal and the designer's signature. The item is supplied together with a certificate of originality.
The Constructura® Group: Mordechai Schleifer, Tanya Schleifer, Gavriel Schleifer.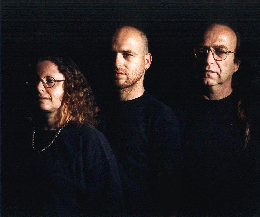 Tanya Gavriel Mordechai